The core concept of Urban Portraits is encapsulated in the terms of urban and artistic which are blended together defining the main idea. The city constitutes not only the content of the project but also the place of its realization and eventually its purpose and final recipient. Bachelor's thesis Urban Portraits is about artistic interventions at the urban Athenian landscape and especially on the surfaces of abandoned buildings in the historical center of the city. The main goal was to internalize current urban images on buildings which have been either deformed from the ravages of time or from previous spontaneous interventions and have not undergone any restoration procedure, aiming to capture the notions of the 'real', the 'current', 'ephemeral'.

Meanwhile, the identity of modern Athens is explored through photographs which illustrate its daily rhythm. The (digital) interventions took place on the façades of abandoned monumental buildings at a central pedestrian street of Athens. They were classified by three different thematic categories per building, namely Urban, Current, and Migrated. Concisely, the research focuses on the level that interventions on old buildings could obtain ephemeral identity, mirror the modern city and sensitize something 'attractive' and 'beautiful'.


Urban Portraits is a graduation project for Bachelor Interior Architecture, Faculty of Arts and Design, Technological Educational Institute of Athens.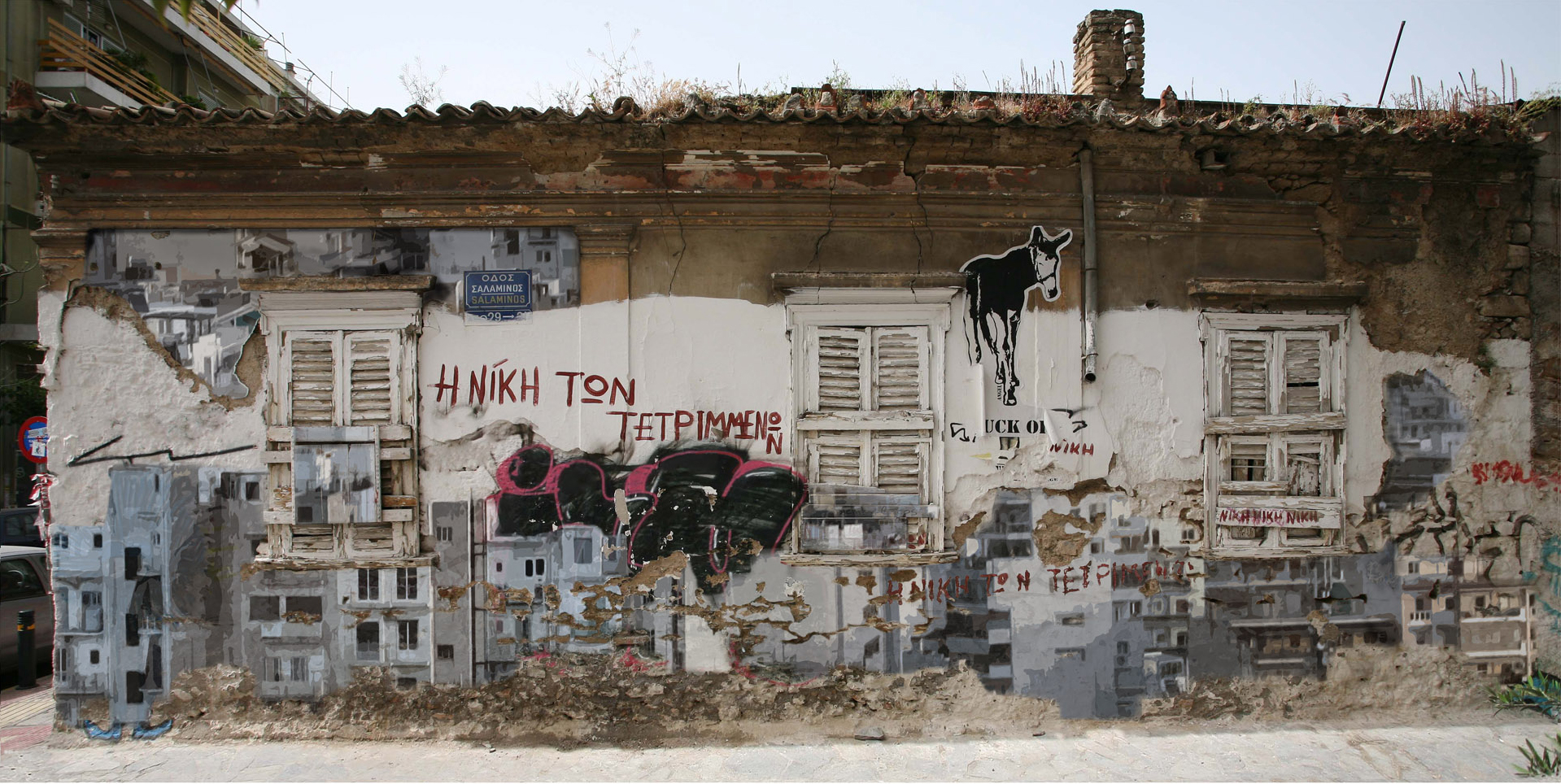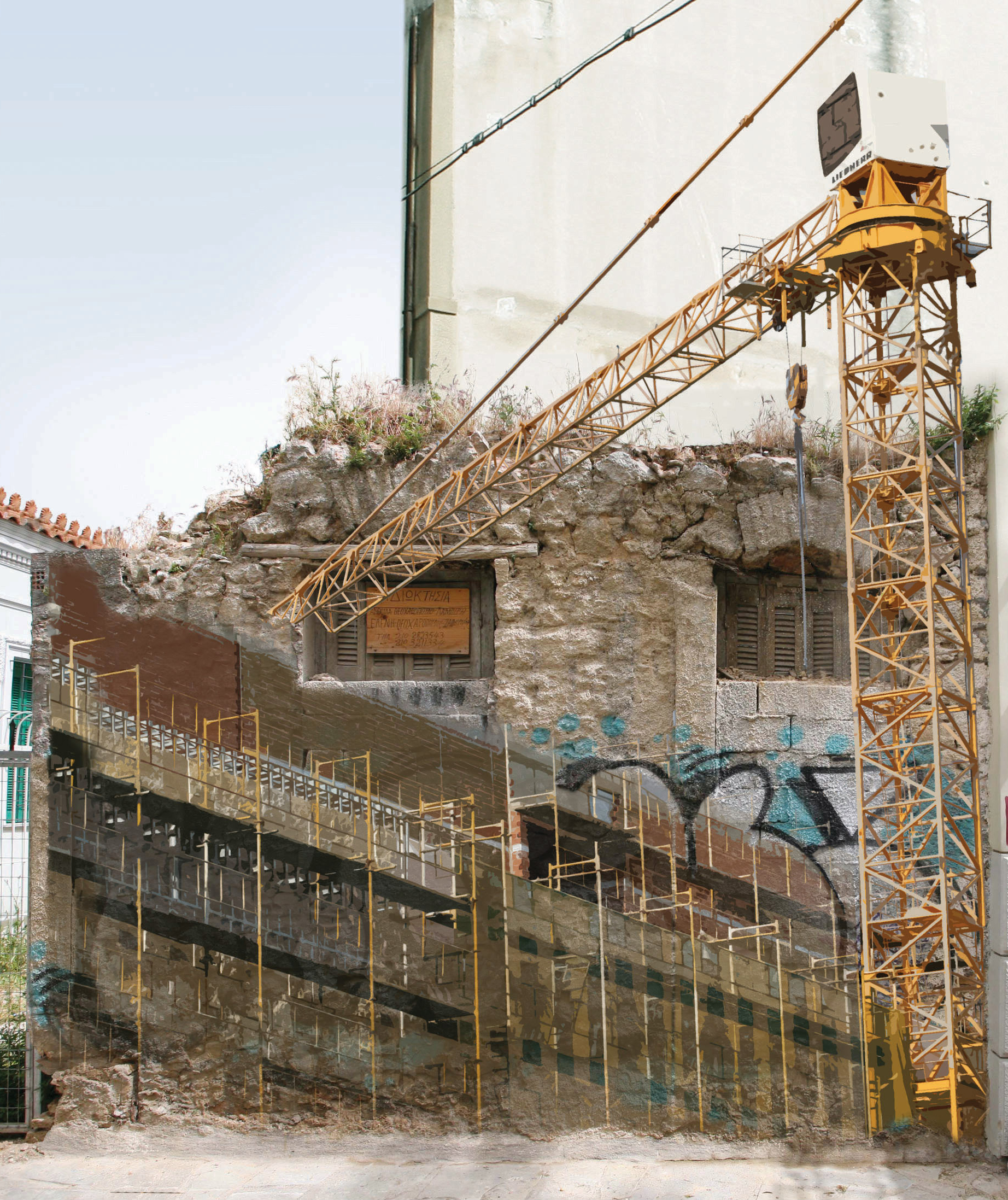 Current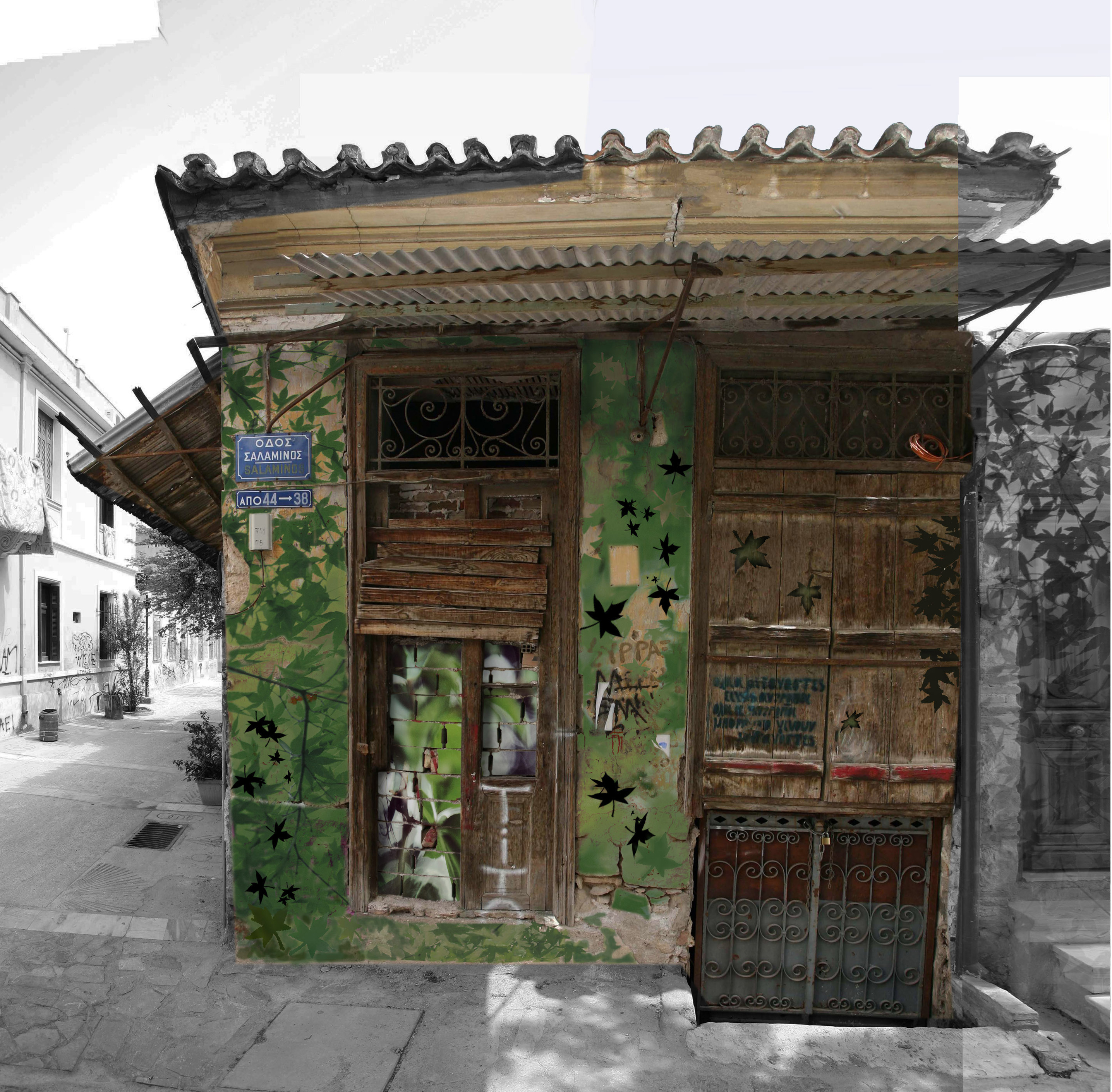 Migrated