The city of Athens as we experience it today is a city in state of emergency. The ongoing economic and humanitarian crisis that started in 2009 sets Athens a paradigmatic metropolis and a case study of today's reality. The master thesis 'Windows in crisis' explores the transformation of the Athenian urban landscape as a model of a topography of economical war where crisis and everyday life intertwine. The focus is set on the city's ground floor and the great amount of the closed and unused shop windows seen as the representatives of the crisis. More particularly, the streetscape of Stadiou Street, in the very center of the city, through a continuous photographic view is taken as a case study. It functions as a field for research of both the economic conditions and the visual interpretation of its shift from a commercial spot to a place of decline. A paradigmatic example, rather than a unique case, it is seen here as an open template for further speculations. The Greek crisis is an example of a bigger crisis. The template of Stadiou is presented through a film and works as a challenge for memory, activation and possibly both the tool and the material for what is about to happen.


Windows in Crisis is a graduation project for miard Master Interior Architecture: Research and Design, Piet Zwart Instituut.
Windows in Crisis, film teaser
In the Windows in Crisis film, presented at Willem de Kooning Academie and Het Nieuwe Instituut as part of the 2017 MIARD Graduation Show, the tools of image making create a different kind of cartography, a social study and a detailed scanning of the urban façade as a whole.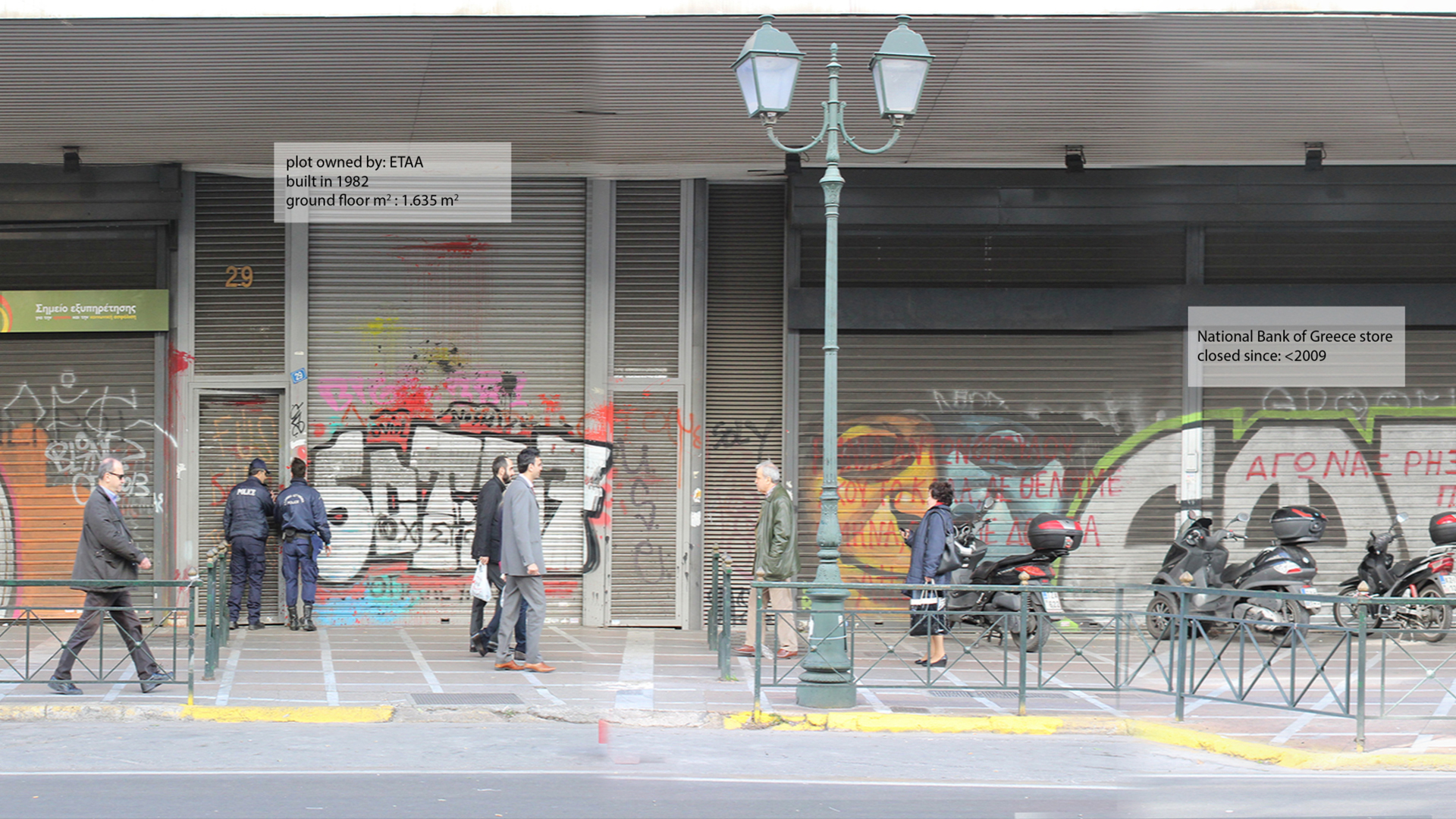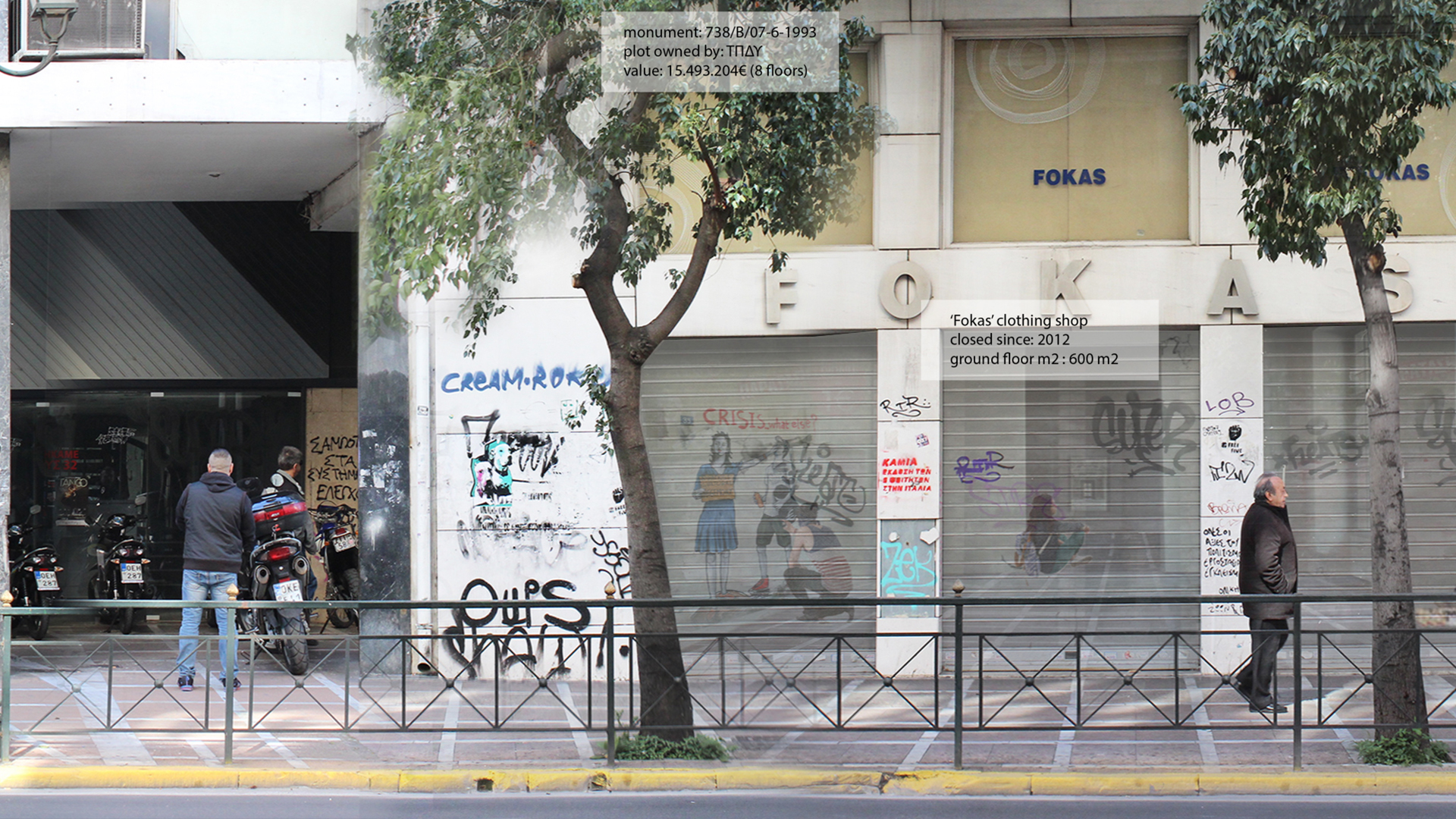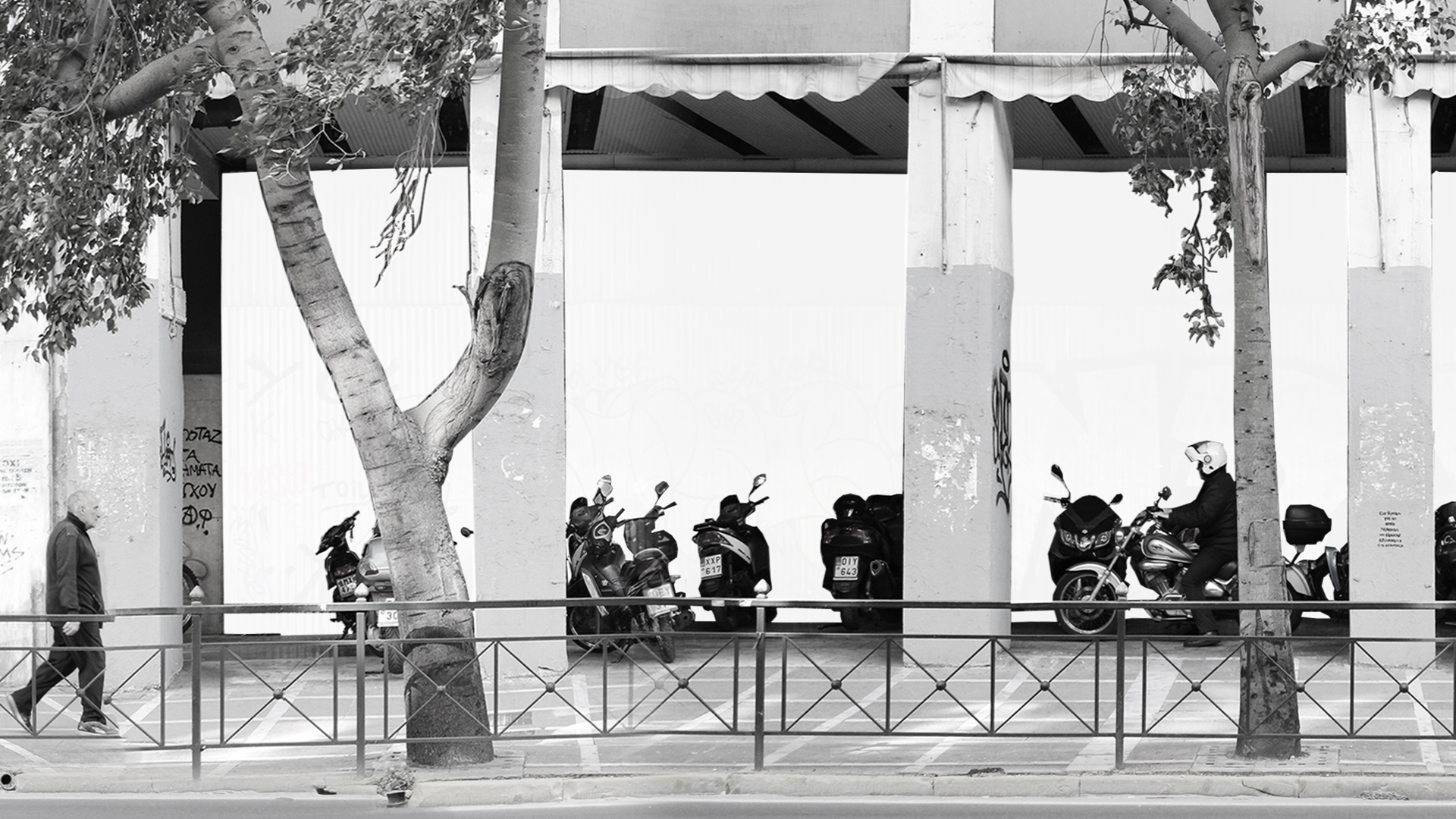 photo: Sander van Wettum
photo: Sander van Wettum
The thesis comes in a magazine publication and includes an analytical theoretical research accompanied by an empirical study of photo essays and interviews conducted in Athens 2017.